What a fun and exciting rollercoaster we were treated to this week! Truly an incredible finish between Kansas City and Miami that was a gambling coin flip down to the wire. Since that coin landed with Gus face up, it is my pleasure to break down how it all played out.
The first quarter was a Miami (+7) bettors dream as the Dolphins forced Mahomes to do something he hasn't done since the Super Bowl: throw multiple interceptions in a game. Kansas City's first three drives would go interception-punt-interception, resulting in an unexpected 10-0 Miami lead. The Chiefs defense responded by stopping the bleed, holding Miami to no additional points in the first half while Mahomes rebounded and put the Chiefs in front 14-10 at the half. Though trending in the wrong direction, I was encouraged by Miami's effort in the first half and felt good about their ability to keep the game within one score. Quickly after the second half began I would lose that good feeling entirely as the Chiefs scored in 3 plays and followed it with a Hardman punt return TD to put KC up 28-10. Just like that the cover felt like it was slipping away. Enter the 4th quarter. Miami shows signs of life after picking off Mahomes for third time and capitalizing as Tua finds Mike Gesicki for a touchdown to get within 13.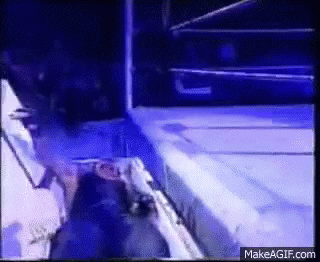 After a punt by the Chiefs, Tua would lead a courageous 14 play touchdown drive to get back in the green at 30-24 with just over 4 minutes remaining. Given the shift in momentum, Andy Reid knew that he couldn't give the ball back to Miami in a 1 score game. The Chiefs would find themselves at the Miami 40 on 4th and 1. An awkward spot too far to kick the field goal so they decided to go for it and try to ice the game. A Tyreek Hill 22 yard reception would pick up the first down with two and a half minutes left. I now felt all hope of holding onto the cover disappear, as 1 more first down would end it. Luckily, the Miami defense didn't have the same mentality as they stuffed Edwards-Helaire on back to back runs and forced the Chiefs to kick the field goal with 1 minute remaining. Tua would have once chance down by 9 to backdoor Josh into submission. The key play would be a a 22 yard strike to Lynn Bowden Jr, putting the Dolphins at the Chiefs 26 yard line with 21 seconds remaining after the spike. Needing a touchdown and a field goal to win, Flores made the call I needed and kicked the field goal to regain the cover through the trusty backdoor. Game over. Gus wins!
Score now at 8-6 with 3 weeks remaining, I will need 1 more win to clinch the victory and put Josh in the butler suit. Lets make it happen.
Pick Tracker:
Week 15 Challenges:
NYJ +17.5

@ LAR
To give my thinking with this hopefully final challenge pick – don't over think it, Gase gonna Gase. While I truly do not believe this Jets roster is 0-16 caliber, the coach sure is. There is certainly a chance they could win one of these remaining games, which would likely be a franchise altering blunder, however that is no threat today. In Los Angeles playing a well rounded team and most importantly massively overmatched in coaching is a recipe for disaster. The Rams should and will win this game by 4 scores or more. Sad!