Here it is, your inaugural SOTW!
Now before we get into who won this award, let's talk about how this is going to work. As you all know, we are the most inclusive DFFL there is, so naturally this award is non-binary. The SOTW can be given to any person, animal, object, TV show, podcast, etc. Say you had your fish choose between two starters that week and it helped you win the league, that fish is SOTW! Maybe you tinkered Sunday morning on the dirty toilet in Denny's, guess what? That toilet is SOTW! I think you get the picture. GT will be the contact for all SOTW nominations.
Now the moment you have all been waiting for! Your SOTW for preseason week 2 is……….
Nick Leffler! Not only does this guy hit dingers on the softball field, he also creates websites and calls for commissioner mutiny a few times a year.
Now you might ask, what did he do to earn this prestigious award? Well first of all, he created this beautiful website. That alone is worth of SOTW honors in my opinion (the only opinion that matters for this award).
He made this website even though the league has knocked him down time and time again. Lets just take a look at what he has gone through:
Derrius Guice torn ACL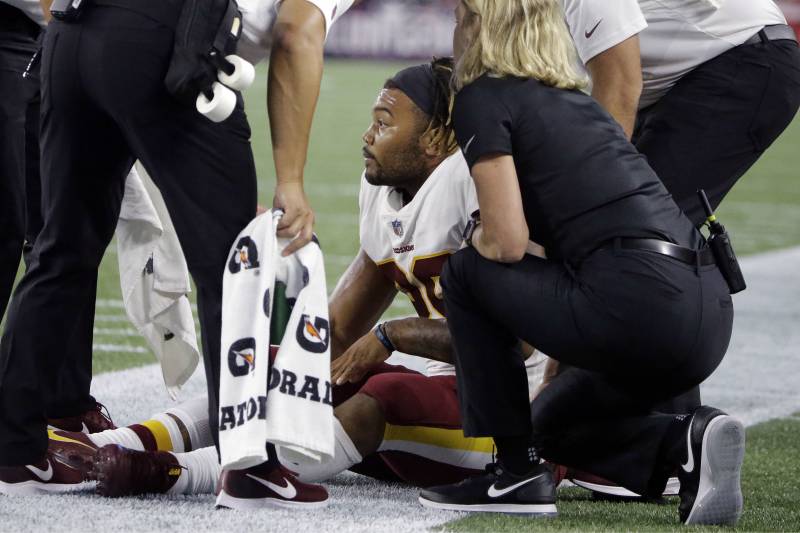 Julian Edelman Suspension
Charles Sims IR
Donta Foreman Ruptured Achilles
Hunter Henry Torn ACL
You really have to commend Nick for not letting this affect his mentality. He is as negative and rage filled as ever! Let's just hope he doesn't draft any of us, it would be a real shame.
-GT