Through the many years of this league's existence, we have argued and debated on what it takes to be the best chicken wing and which fine establishment (or grubby dive bar) has the best wings in the world. Due to many disagreements and multiple instances of 100+ messages over the span of an hour in our group chat, I took it upon myself to create this page outlining each league member's preferences, as well as who they've got as their top 3 wing spots. This would've been done a lot sooner, but the post was placed on hold due to one of our lovely league members. Leave a comment below on who you think was the lazy member that kept me waiting! Now without further ado, let's present our members and their thoughts.
Donald McCann (aka White Don)
I figured it was only appropriate to lead off with myself, the two-time Naomi Cup champion. So what do I look for in a chicken wing? Easy. Taste, crispness, meat (quality and size), and sauciness.
Very simple, no explanation needed. First and foremost, the wing has to taste good. Then, it has to be nice and crispy, none of this soggy malarkey they serve at some "famous" establishments. Third is the meat, even though according to philosopher Sackotes (Keegan)"tHey aLL haVe tHe SaMe WIngs". Lastly, is sauciness. Refer to Gucci Mane 10:17 above.
My Top 3 Wing Spots
Bar Bill Tavern
Gabriel's Gate
Nine Eleven Tavern
---
Joshua Reich-Burke
Editor of our newest column "[insert column name]" (psst Josh you've gotta give your posts names STOOPID), Josh rates his wings as follows:
Sauce
Blue Cheese
(tied) Chicken Quality/Cripsness
To Josh, the sauce is boss. Not only the flavor, but also the amount. He follows that up with the wild selection of blue cheese. I don't know about you readers out there, but for me, I think the wing should be rated separately from the blue cheese. Also to note, Josh is a very picky man especially with his wings. So he always requests his wings to be extra crispy and light on the sauce. Little does he know, the cook doesn't give a shit what Josh wants and they're coming out however he/she/sie/zie makes 'em.
Josh's Top 3 Wing Spots
Bar Bill Tavern
Duff's Famous Wings
Audubon North
Don Eaves (aka Black Don)
Don rates his wings with these criteria in mind (no order was provided):
"…crispy, but not dry. And saucy, but not soggy. I want classic wings sauce. And good blue cheese."
Don is a yuuuge sauce guy.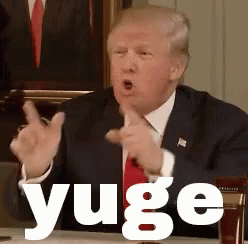 He wants the sauce to be "more than Bar Bill, less than Duff's ideally". But you've gotta question his choices here considering he proclaims the best chicken wing he's ever had was at Duff's 🤢. Duff's fits none of his criteria except maybe blue cheese. Also note that Don Eave's is another blue cheese believer (I can assure everyone, this won't be a trend).
Don's Top 3 Wing Spots
Gabriel's Gate
Bar Bill Tavern
Duff's Famous Wings
Nick "Frank" Leffler
Many of you may know this guy from his popular columns "Not Your Father's Power Rankings" and "Frank's Matchup of the Week". Nick was the most timely of my peers with his response and he rates his wings as follows:
(a) Meat (b) Crisp
Sauce Flavor
Sauce Application
Nick didn't provide much explanation for his ranking, but we can make some assumptions based up on what he's given us. Nick loves meat (no pause) so that taking his number one spot is no surprise. Also not a shocker is how sauce flavor is ranked after meat and crisp. There's quite the consensus that Nick has the worst and/or the least cultured taste buds. Not only does he not like bacon (seriously bro?), but he also believes that corn tortillas taste worse than flour tortillas. Sad.
Nick's Top 3 Wing Spots
Bar Bill Tavern
Gabriel's Gate
Elmo's
Honorable Mentions: 20 North (Schenectady, NY), Audubon North
The Sacko (David Keegan)
The Sacko gave me lots of information about his wing preference (however, unranked). It's funny because when I asked everyone "How would you order those?" they all gave me some type of weight or ranking for their criteria. But not Sacko. His response was "Hot. Crispy. If they can't get it right off that they aren't worth my time. It's chicken wings not rocket science."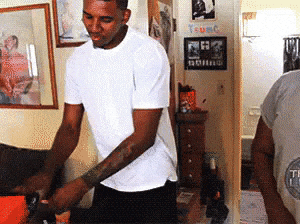 Not exactly what I was looking for, but you can't fault his passion. His wing criteria was:
"Flavor. Cook. Visual. And one important [thing] for me is if the sauce sticks to the wings."
Sacko noted that "taste is always most important" and that's something I can get behind. But what is "cook"? After the first miscommunication, I didn't feel I should ask for a description on his criteria. But in hindsight, I have no clue what this guy is talking about. Does "visual" mean that the wings are visually appealing? These eateries aren't art museums. I think Sacko himself should make the league some chicken wings since "it's not rocket science" and we can judge on "cook" and "visual" (note: Sacko helped make breakfast during draft weekend, and I did enjoy my sammy).
Sacko's Top 3 Wings
Gabriel's Gate
Bar Bill Tavern
Where Sacko works (???)
Lastly, Sacko wanted me to relay this message: Anchor Bar and Duff's are both equally shitty. I think Sacko would be great for Yelp. He'd be joining a group of middle age white women who have opinions that no one cares about. Sounds like he'd fit right in.
Dr. Ryan Reed
To give you the essence of Dr. Reed's initial response, here's a hint:
You fill in the blanks. But on a more serious manner, Ryan ranks his wings as follows:
Flavor of Sauce
Crispness
Meat
Very much in line with my thinking which is no surprise why Ryan's top 3 is also one of my previous top 3's before taking a trip to Nine Eleven Tavern. And in classic Ryan fashion, he got straight to business, took him about 1 minute, and he dipped. Not much talking or explanation. I hope he calls back…
Ryan's Top 3 Wing Spots
Bar Bill Tavern
Gabriel's Gate
Elmo's
GT Salamone
Editor of the very popular "Star of the Week", GT wing criteria is as follows (in no particular order):
"Sauce Flavor, Sauce Quantity, Crispiness, Wing Size, How the meat is cooked (if it's dry or not), Flat vs Drum Ratio (if given me more than 6 drums I'm going to be pissed). Blue cheese is not as important to me because I don't put it on all my wings but does still matter."
That's a lot to unpack. All very important categories and probably the most criteria of the group. GT feels that all of his criteria is about equal except crispiness which would be placed slightly above everything. He also ain't got time for "no soggy wings". Amen to that G. See you in the Sacko Bowl buddy.
GT's Top 3 Wing Spots
Bar Bill Tavern
Gabriel's Gate
20 North Broadway Tavern (Schenectady, NY)
Jordan "Gus" Marchfeld
Writer of "Gus's Guarantee" where each week we learn how we can fuel our degeneracy, Jordan ranks wings based on the following:
Sauce Flavor
Girth
Crisp
Being from New Jersey, I'm not sure we can even take Jordan's opinion on food seriously, but he's a former league champion. That's more than a lot of the other members can say (note: he's also a former Sacko). While not as well educated on the essence of the chicken wing, Jordan has been to enough respectable establishments to create a list of his favorites.
Jordan's Top 3 Wing Spots
Duff's Famous Wings
Gabriel's Gate
Anchor Bar
Jason "Jafar" Feuer
Very hesitant at first about accepting my request, Jason wanted me to make a funny/joke section for his portion. Nope, not on my watch bub. Chicken Wings deserve better than that. And so do our faithful subscribers. But don't worry, I eventually forced it out of him (that's what she said). His was a mixed bag, but here's what Jason had to say:
"I don't have wings often but when I do, I like to mix things up, have a variety of sauces. I always gotta try some hot hot wings (in case you are unaware of my love for horseradish), along with some flavorful stuff like garlic parmesan or some spicy barbecue, or some ethnic sauces. I think I just made an analogy for my love life."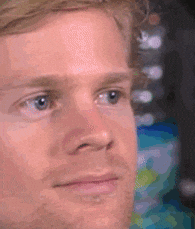 Yikes… He claims to be more of a pizza guy, but that doesn't really explain his lack of love for the almighty chicken wing. I would like to know how this description plays a role into his love life though. Is he saying he enjoys all types of girls from Italian, to black , to Hispanics? Or maybe he's saying he covers them with these sauces? Maybe he pours these sauce on his… nope, that's too far.
Jason's Top 3 Wing Spots
Duff's Famous Wings
Buffalo Wild Wings
N/A (did not have a third selection)
Nick Zeglen
Last, but most certainly not least, we have Zeglen's criteria for wings:
Crispiness
Quality (could be swapped with 3)
Flavor (could be swapped with 2)
A man of few words and even less draft appearances, Zeglen presented a nice and simple layout for his judging. Similar to Jordan, Zeglen has not been to many of the fine wing eateries that the greater Buffalo region has to offer. However, his list, in my opinion, is still tolerable.
Zeglen's Top 3 Wing Spots
Duff's Famous Wings
Flightline Pub – specifically the After Burner Wings (Schenectady, NY)
20 North Broadway Tavern (Schenectady, NY)
What More Can I Say?
So there you have it. Each league member's wing preferences so we don't have to talk about it ever again. This page will be summarized in a similar manner as league bets. Quick assess to everyone's opinion is important because SPOILER ALERT: I will be touring the Buffalo Wing Trail! Each week I will visit a different restaurant and give each stop's wings their own review. There will also be some contributions from various league members. So be on the look out for my newest column "Touring the Trail" every Sunday night!