Now before we get into who won this award, let's talk about how this is going to work. As you all know, we are the most inclusive DFFL there is, so naturally this award is non-binary. The SOTW can be given to any person, animal, object, TV show, podcast, etc. Say you had your fish choose between two starters that week and it helped you win the league, that fish is SOTW! Maybe you tinkered Sunday morning on the dirty toilet in Denny's, guess what? That toilet is SOTW! I think you get the picture. GT will be the contact for all SOTW nominations.
Week 6 was a week of blowouts with no games ending in a single digit deficit. The closest game was 11.7, the biggest deficit was 91.6, yikes. That was of course my game, it's no big deal though. (Humble brag, suck it Jordan)
Now the moment you have all been waiting for! Your SOTW for Week 6 is ……….
The Relevant Teams division!
This week was the first of crossover play, which is always a hot topic in Wasted Talent. While there are some bitter rivalries within each division, it can pale in comparison to the rivalry between divisions. Relevant Teams vs The Athletes, and Don.
This rivalry started out very lopsided, with Zegs, Jordan, and Donald winning the first three Naomi's. They had all the bragging rights and made sure we didn't forget they had the jewelry. This started to change when the Relevant Teams started scoring more in year 3 and the gap has continued to grow to this day (year 6). Jason has won 2 Naomi's and in turn earned some rings for the good guys.
This was a dominant week by our division, beating those losers by a combined score of 832.7 to 584.6. For those of you who are bad at math, that is 248.1 point deficit, which is an average win of 49.62 points. SHEEEEEEEESH.
The Relevant Teams made a statement!
The Athletes, and Don however…..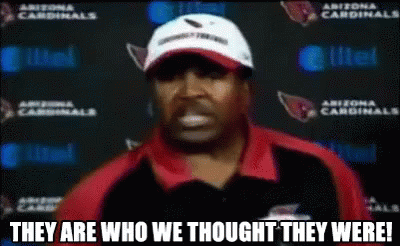 So there you have it, your Week 6 Star of the Week!
Rock, Flag, and Eagle
-GT