First, I would like to apologize. I was too lazy did not have time to write SOTW last week and let all of my loyal followers down.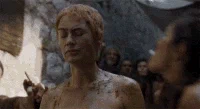 The best nomination was Leveon Bell (submitted by the Bearded Barrister). Bell's selfishness has led to James Conner contributing significantly to Josh's team and helping Josh all but lock up the 3 seed.
Speaking of playoffs, this weeks SOTW will be a continuation of the SOTW – Week 9 post I made a couple weeks ago. The star this week comes to us from outside the league…
So what did justlikepudge do? He made an awesome Fantasy Football website that uses a Monte Carlo Simulator to predict playoff percentages. If you don't know what that is, you can ask Dylan, he will get very excited! The site can be found here: CLICK ME.
If you are too lazy to do this yourself (Jordan), I will go ahead and give you preview.
The first function on there is a power rankings calculator, this is useless because Franklin already has it covered for us. But here is what it gives you.
Okay, now that we are past the boring part, I can show you the cool stuff. There are two other features on the site that are awesome, The first is a playoff odds calculator. This is what it spits out at us now.
Looking at the results, Josh and Jason are confirmed locks while Nick and Keegan are confirmed out. No surprises there. Ryan and I are on the opposite ends of the spectrum, I am almost guaranteed in while Ryan is going to have to get lucky.
That leaves Zegs, Don, Donald, and Jordan fighting for that last 3 spots. It is amazing we are this deep and so much could happen. The most likely outcome is:
Jason
Zegs
Josh
 GT
Don
Donald
Will BearJew be able to fight his way in? Will Ryan get lucky? Will I get extremely unlucky? I can't wait to find out!
Last but not least, there is a feature where you can pick the winner of all the remaining games to see how the seeding would shake out. This is limited because it does not account for Points For, but it is still fun to play with. I have laid out one of the very few examples where I do not make playoffs….
Damn u/justlikepudge is a beast!
-GT