Now before we get into who won this award, let's talk about how this is going to work. As you all know, we are the most inclusive DFFL there is, so naturally this award is non-binary. The SOTW can be given to any person, animal, object, TV show, podcast, etc. Say you had your fish choose between two starters that week and it helped you win the league, that fish is SOTW! Maybe you tinkered Sunday morning on the dirty toilet in Denny's, guess what? That toilet is SOTW! I think you get the picture. GT will be the contact for all SOTW nominations.
We are back after the SOTW bye week! (I just forgot to write it..)
The last 2 weeks have provided clarity and confusion all at the same time.
Donald has gone on a 2 game winning streak, while the 3 closest challengers in his division have all gone on a 2 game losing streak.
Jason has won 6 straight to take a commanding lead in the Relevant Teams division due to Josh and myself having both lost 2 of the last 3.
As we head down the home stretch it seems as though Jason, Josh, and Donald have all locked up playoff spots, meaning there are 3 left for the taking. Let's take a look at the remaining owners.
GT (5-4) |1272| – Remaining:         Jason    | Donald | Don      | Josh
Ryan (4-5) |1248.7|- Remaining:   Don      |  Josh      |Nick      |Jason
Don (4-5) |1218.9|-Remaining:      Ryan    | Jason     |GT         | Zegs
Jordan (4-5) |1185.1|-Remaining: Donald| Zegs      |Keegan  |Nick
Zegs (4-5) |1179.8|-Remaining:      Nick     | Jordan | Donald | Don
Nick (2-7) |1130.5|-Remaining:      Zegs     | Keegan |Ryan     | Jordan
Keegan (2-7) |1112|-Remaining:    Josh     |Nick        |Jordan  |Donald
Using the current POINTS FOR as a SOS calculator, here are the toughest schedules of the 7 teams.
Don (30)
Ryan (28)
GT (27)
Keegan (18)
Nick (17)
Zegs (15)
Jordan (11)
With their current PF and 7 losses each, it does not look good for Keegan and Nick. The others on the other hand, are going to battle it out…..
Oh shit! This is supposed to be a SOTW post!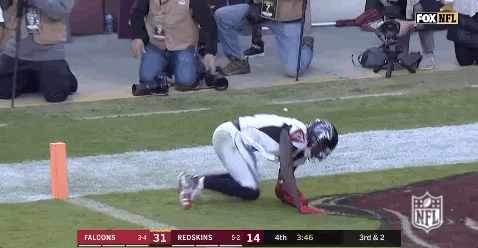 So there you have it, your Week 9 Star of the Week!
Rock, Flag, and Eagle
-GT