On August 13th, 2020, an egregious blog post was created by F. Nick Leffler regarding the skillset of our friends within the game Call of Duty: Modern Warfare. While I appreciate the effort put forth in his post, I must rebut most of his claims. (Editor's Note: my knowledge of Mr. Minderler's gameplay is extremely limited, thus I have accepted any and all positions Frank has placed him.)
The one thing that Frank did correctly was separate the rankings into MP and WZ. Great decision as not all skills from either game mode are transferable and I'd argue the game modes are vastly different, to the point that it would be a disservice to the rankings if they were lumped together (even if it would let me place Keegan right at the bottom).
Now that I've given my singular compliment, let's get to the meat and potatoes of the post. This next section will be my arguments against a MP ranking and whether the person should be higher or lower from where they are place on Frank's list. Let's begin with Ryan Reed.
Ryan Reed ⬇️
While I feel that Ryan is a strong player, I would not regard him as the second best player behind yours truly. I believe his passive playstyle is unfit for MP and ultimately leaves him out to dry if his teammate(s) cannot create an advantage. Additionally, his ability to solo and/or clutch up in the moment is not on the same level as others on Frank's list.
David Keegan ⬇️
Ah, Keegan. What to say about this chap? Well, for one I dominated him in Call of Duty: Black Ops 2 (although I ultimately lost the competition), but that's not the game we're focused on here. I think Frank is right in the regards that Keegan is capable of putting up a good score in MP respawn game modes. However, I do not, and will not EVER equate that to skill. So, how am I basing my expert opinion? Simple. I've seen him play on numerous occasions, and he has always floundered. I had such high expectations for the team of Keegan and Fergie in our first gunfight tournament. Boy was I disappointed. I thought that was going to be the toughest matchup and it was an absolute wash. And while I'm not exactly sure about the second gunfight tournament, I know this: I did not face him in the finals. To place Keegan above Fergie, GT, Don Eaves, and himself (Frank), is a shame.
G.T. Salamone ⬆️
My man G. My first gunfight tournament partner. Some referred to us as MJ and Pippen. It was a match made in heaven. The Dream Team. And we won in dominant fashion. His name is being completely slandered by this list. Apparently, I'm the only one who sees the talent in this young man as he doesn't even believe in himself! This may come as a shock to some of you, but I think GT might be the second best MP player of our friends. That's no diss to anyone else, just my opinion.
Don Eaves ⬆️
Another champion. And yet, he's so far down on the list. Another travesty. Not everyone saw what I saw from Don that day. A sober Don has the gunskill and game sense to box with anyone else. I suppose if Frank is just ranking Don as "regular" Don, then maybe his ranking is more fitting. But I'm thinking of true potential Don. The one that could be so great…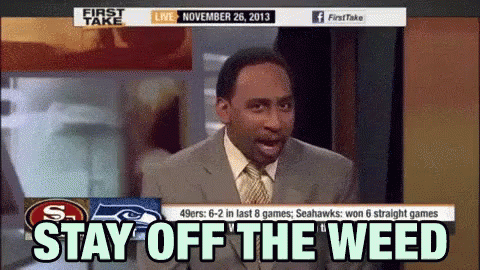 Joshua Reich and George Amann ↔️
This is the toughest portion of the MP rankings. Josh, or George? Who's worse? Well, I have the answer. Josh. Josh is worse. I've seen George maneuver and shoot. I've seen Josh maneuver and shoot. Stark difference. In a tough gunfight, George has been able to clean enemies up (I've only seen this in WZ, but it was close quarters, MP-esque engagement). Josh however, literally cannot kill someone moving unless he is stationary. Additionally, even when he is stationary, he still has a tough time if they're moving in a non-linear manner. If he's moving at all, it's a wrap. I calls it how I sees it fellas.
This concludes my MP ranking section. At the bottom of the page, you can view my final MP rankings. Now, we move on to the WZ ranking section. We'll be starting with yours truly.
Donald McCann
This is unbelievable. Somehow, I was placed 5th. Really dude? I have the highest WZ kill game and one of the highest K/Ds. I would have gladly accepted 5th (spoiler alert) if not for a certain someone above me that most definitely shouldn't be there. And that person is…
F. Nick Leffler ⬇️
I've played WZ quite a few times with Frank. Is he bad? No, of course not. Frank plays aggressive (Like It), understands position and flanking (Love It), and has more than enough gunskill to carry his weight
BUT, Frank is also the most toxic player I've ever known – and that's saying something from me! Between his almost constant screaming and his lack of self-blame, playing with Frank can be an absolute nightmare. And to top it off, he's not very successful at WZ. I don't know how he thinks he should be #3.
Michael Ferguson ⬆️
Gotta show my boy Fergie some love. The guy posts a WZ win seemingly everyday, and despite usually not topping in kills, he's no slump either. In Frank's inaugural Warzone tournament, I was on Fergie's team. The kid has got IT. I don't think those scoreboards are giving us the true scope of Fergie's potential. I think given the circumstances that I have been blessed with – playing with the morning crew just about everyday – not only would the morning crew have a higher win count, but we'd consistently see Fergie at the top and contending for best Warzone player in these here rankings.
Ryan Reed and Joshua Reich ↔️
This is the toughest part of the entire WZ rankings. Some might say that Josh can only win with the help of Ryan – he's proven time and time again this is untrue. Some might say Josh can only win when he's in someone's backpack – he's proven this to be untrue as well, even proving that he can backpack Ryan. While the kid is just downright unskilled at MP, his strategy and willingness to sit in a spot for 30 minutes is what puts him at the top for WZ. This is no knock to Ryan. He has the best combination of skill and success in terms of WZ out of our friends.
And that wraps up my thoughts on Frank's rankings. Below you will find my rankings for both MP and WZ with the adjustments I had in mind from Frank's two lists. Enjoy.
MP Rankings
Donald McCann
G.T. Salamone
Don Eaves
Steve Minderler
Ryan Reed
Michael Ferguson
F. Nick Leffler
David Keegan
George Amann
Joshua Reich
WZ Rankings
Joshua Reich/Ryan Reed
Michael Ferguson
G.T. Salamone
Donald McCann
Don Eaves
Steve Minderler
F. Nick Leffler
David Keegan
George Amann